Seasons
Overview
Name
Location
Tribes
Winner
Runner-up(s)
Vote

Survivor: Morocco
The Western Sahara, Morocco

    

Marrakech


    

Fes


    

Tangier

Ethan

Nessarose
5-1

Survivor: Canada
The Northwest Territories, Canada

    

Manitoba


    

Yukon


    

Nunavut

John

Sheena
4-3

Survivor: Wild West
The Mojave Desert, Arizona, USA

    

Adamana


    

Cerbat


    

La Paz


    

Swansea

Sean

Brady
7-0

Survivor: India
Indraviti National Park, Chhattisgarh, India

    

Assam


    

Manipur


    

Goa

Jacob

Sean S.
5-2

Survivor: Spain
Countryside of Andalusia, Spain

Sean P.

Game
5-2

Survivor: Greece
Parnitha National Park, Sterea Ellas, Greece

Cole

Connor J.

Oliver
4-1-0

Survivor: Tuvalu
Fenua Tapu, Nui, Tuvalu

Sean S.

Porsche
4-3

Survivor: All-Stars
Kula, Maui, Hawaii

     Liyona
     Manu
     Naheka
     Moko Moko


Oliver

Ethan

Nathan
5-1-1

Survivor: Kenya
Tsavo West National Park, Coast Province, Kenya

     Baragoi
     Watamu
     Mandera


Dave

Corey
5-2
The Host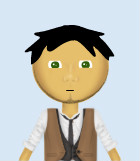 KidA, or Ryan, is the host of KidA's Survivor Series, which began on January 24th. Ryan joined Tengaged on December 12, 2011, and has created several twists for his game, such as, the Ghost Town twist, the Viper Idol twist, and the Island Vault twist. If you have a question for Ryan, feel free to leave him one on his ask.fm! http://ask.fm/KidASurvivor
Rules of Play
KidA's Survivor Series is a group game on Tengaged, based on the popular reality TV competition, Survivor. The group is hosted by KidA, and is currently in the middle of it's fifth season.
The series aired on January 24th, 2013. The premise for the show involves a cast of random players separated into tribes. They must compete as tribes in vigorous challenges, and the losing tribe is sent to tribal council, where they vote somebody out of the game.
Eventually, the two or more tribes merge into one, and the castaways play as individuals. Soon, eliminated castaways form a jury, who vote between the Final 2 or 3 castaways in the game. The last player standing, with the most jury votes, wins the title of Sole Survivor.
Ad blocker interference detected!
Wikia is a free-to-use site that makes money from advertising. We have a modified experience for viewers using ad blockers

Wikia is not accessible if you've made further modifications. Remove the custom ad blocker rule(s) and the page will load as expected.